Air Handling Unit - MK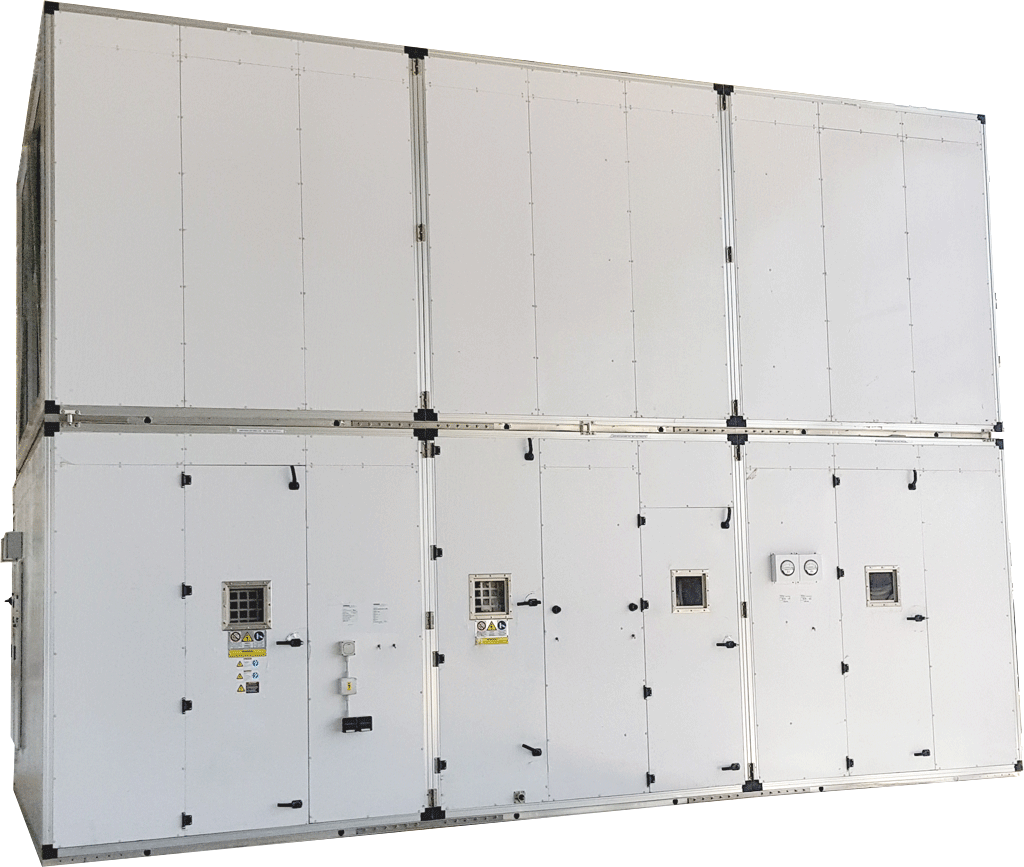 The MK series represents the evolution of the traditional Saiver unit, modeled on the needs of data collection and management centers. Like all Saiver products, the design takes place taking into account the specific needs of the customer.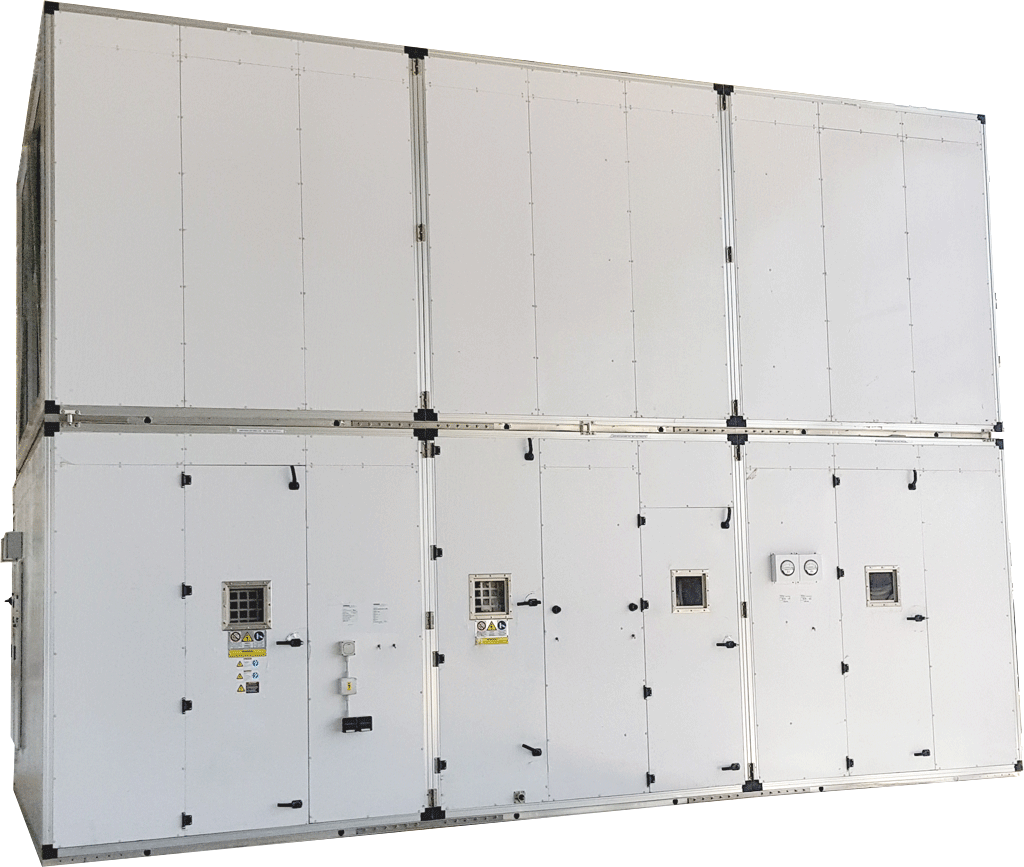 Resistant
The unit is designed to have a long life cycle. Even in the event of component failure due to time wear, redundancy and continuity of operation is guaranteed.
Performing
The unit offers the highest levels of energy efficiency through the implementation of different cooling systems.
Modular
The customizable modular design simplifies the operations of transport and installation in the field, reducing times and costs.
Mechanical resistance class D1, air loss rate class L1, heat transmission class T1, thermal bridge factor class TB2
Direct and indirect evaporative, liquid or integrated direct expansion